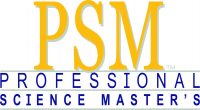 '21-'22 HIGHLIGHTS
Internships
During the 2021-2022 academic year, students completed internships at Center for DNA-Guided Medicine; Pediatric Hematology/Oncology, Yale School of Medicine; UConn Health; Shoreline Biome; and UConn School of Nursing Biobehavioral Laboratory.
Recent Graduate Employment 
Research Associate, Sensei Biotherapeutics; Quality Control Associate, Moderna; LabCorp Integrated Genetics; Yale School of Medicine; Research Specialist, Pathology Core, Gene Therapy Program, University of Pennsylvania; Senior Microbiologist, Sterilization, Medtronic; Associate Scientist, Artizan Bioscience; UConn Health.
Professional development speakers included CEOs, upper management, independent consultants, and MCB PSM alumni from a variety of large companies, startups, non-academic institutions, etc., across the biotechnology and pharmaceutical spectrum.
---