Office of the Department of Molecular and Cell Biology
Biology Physics Building (BPB) 104
91 N. Eagleville Road
Unit-3125
Storrs, CT 06269-3125
Phone: (860) 486-4329
mcboffice@uconn.edu
Contact Building Services Manager
IF THIS IS AN EMERGENCY, CALL 911
Brett DeMarchi
BPB, TLS, ESB, GW
TLS 161A
O: 860-486-4314
C: 959-444-6264
brett.demarchi@uconn.edu
The Department has staff and faculty members situated in four buildings on campus: Biology/Physics (BPB), Torrey Life Sciences (TLS), Engineering Science Building (ESB), and Gant West (GW). The main office is in Room 104 in the Biology/Physics Building.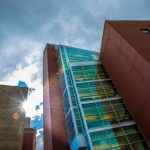 Biology Physics Building (BPB)
91 North Eagleville Road
Unit 3125
Storrs, CT 06269-3125
Phone: (860) 486-4329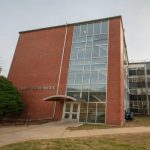 Torrey Life Science Building (TLS)
75 North Eagleville Road
Unit 3043
Storrs, CT 06269-3043, USA
860-486-4972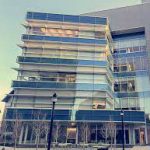 Engineering Science Building (ESB)
67 North Eagleville Road
Storrs, CT 06269
860-486-2841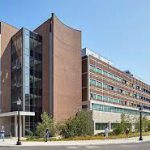 Gant West (GW)
2152 Hillside Road
Unit 3046
Storrs, CT, 06269

From Interstate 84 - Take exit 68 and head south on Rt 195 to the campus, about 7.7 miles south. For the main office, once on campus, turn right on North Eagleville Rd. and go about 0.3 miles and the Biological Sciences/Physics building is on the left across from a bus stop. In another 0.1 mile, turn left onto Hillside Drive and at the rotary, follow left to the North Garage that is most often used by departmental guests.