The mission of MCB is to understand fundamental biological processes at the molecular and cellular levels across all domains of life. We accomplish this through research, classroom teaching, and laboratory training directed at promoting the intellectual curiosity and critical thinking of individuals at all career levels including undergraduate and graduate students, post-doctoral fellows, research staff members, and faculty.
Fall 2023 MCB PhD Application Deadline: November 15, 2022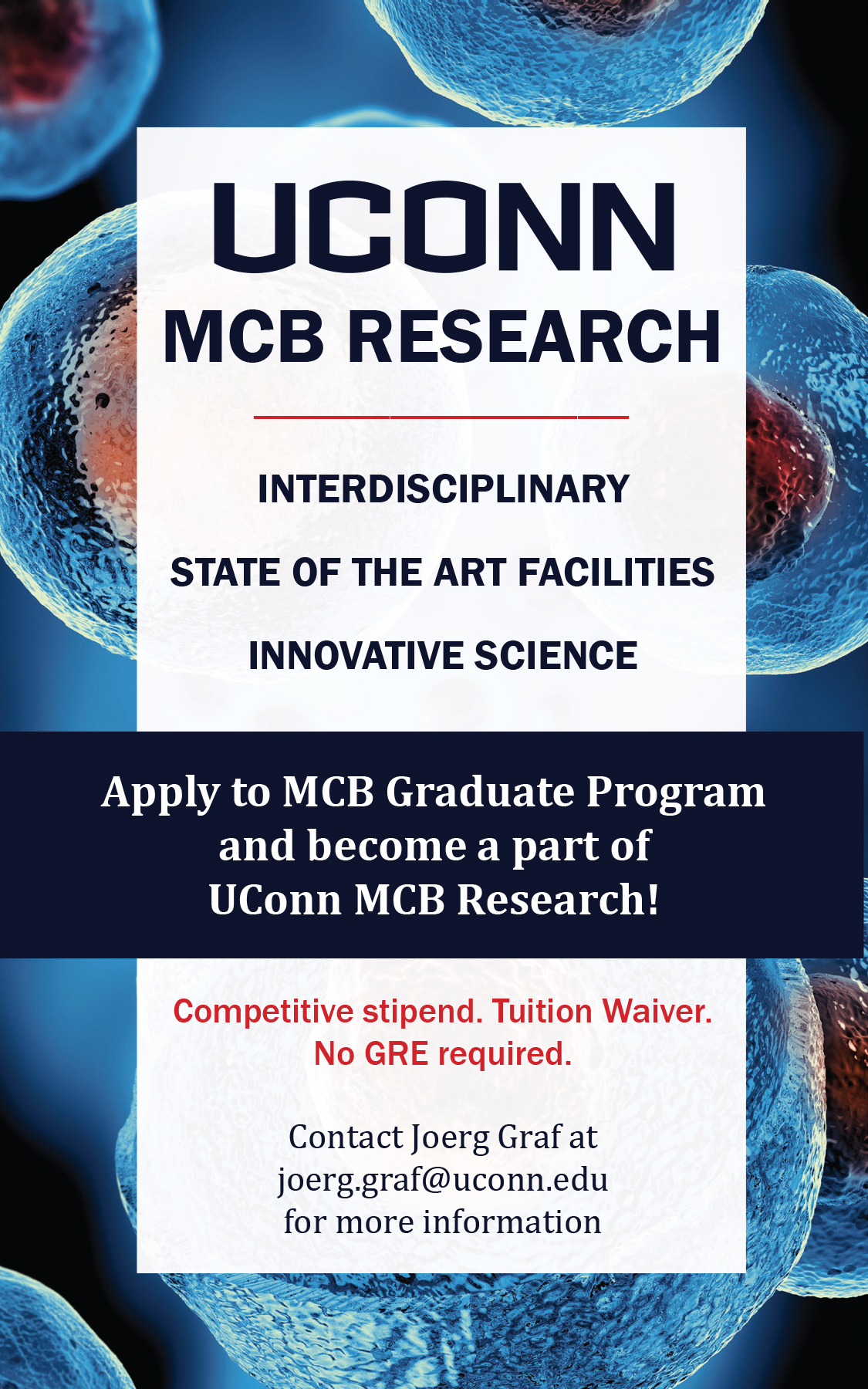 Recent Publications
Thousands of small, novel genes predicted in global phage genomes
Cell Rep.
An anti-ACVR1 antibody exacerbates heterotopic ossification by fibro-adipogenic progenitors in fibrodysplasia ossificans progressiva mice.
J. Clin. Invest.
The Earth BioGenome Project 2020: Starting the clock
pnas
Pulse-field gradient nuclear magnetic resonance of protein translational diffusion from native to non-native states
Protein Sci
Simultaneous Single-Cell Genome and Transcriptome Sequencing of Termite Hindgut Protists Reveals Metabolic and Evolutionary Traits of Their Endosymbionts
mSphere
Effect of actinorhizal root exudates on the proteomes of Frankia soli NRRL B-16219, a strain colonizing the root tissues of its actinorhizal host via intercellular pathway.
Res. Microbiol.
A favorable path to domain separation in the orange carotenoid protein
Protein Sci.
18S rRNA gene amplicon sequencing combined with culture-based surveys of maize rhizosphere protists reveal dominant, plant-enriched and culturable community members.
Environ. Microbio. Rep.

NADH/NAD+ binding and linked tetrameric assembly of the oncogenic transcription factors CtBP1 and CtBP2.
FEBS Letters
Draft Genome of Janthinobacterium lividum ID1246, isolated from a rainbow trout hatchery biofilm
Microbiol. Resour. Announc.