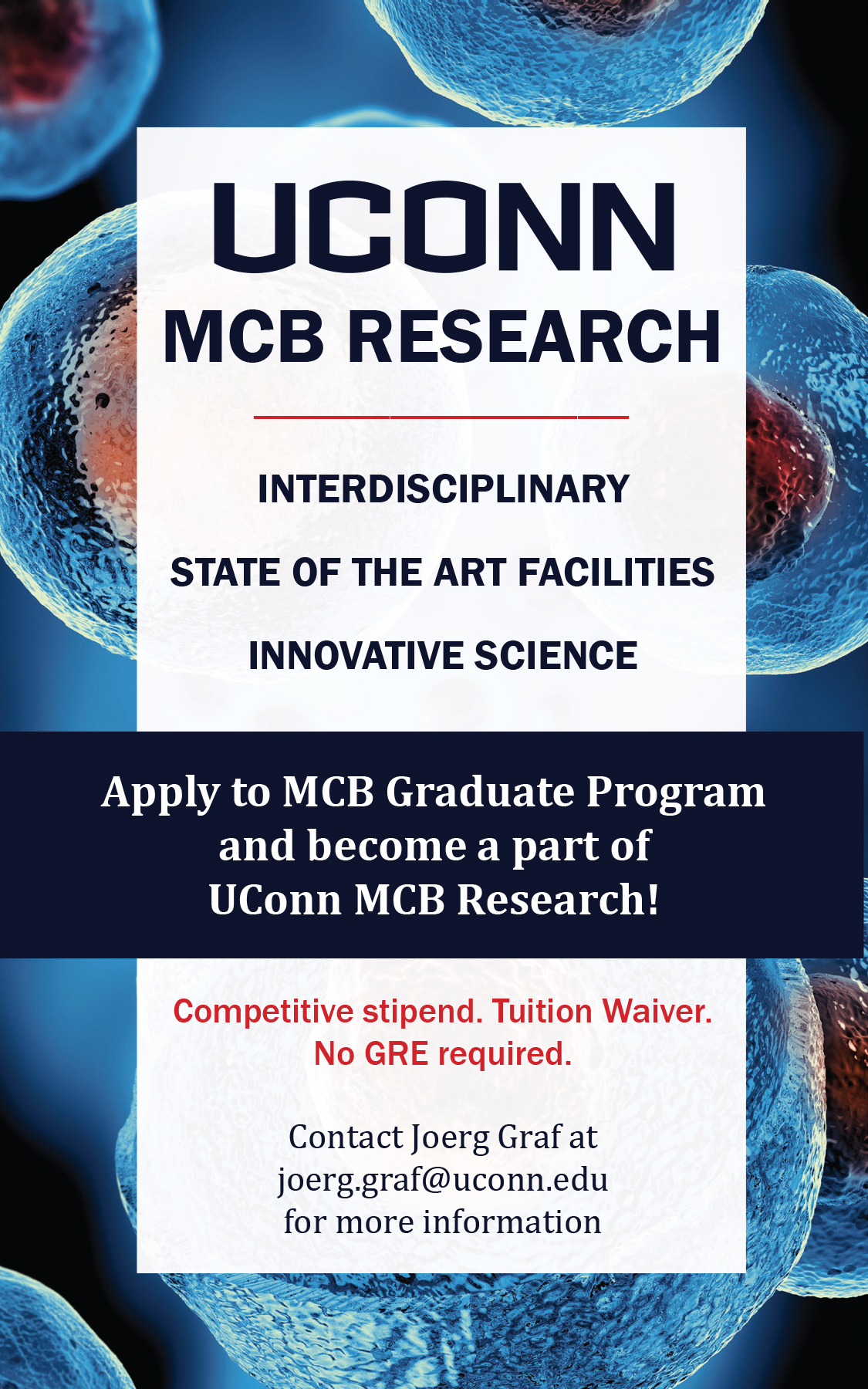 Recent Publications
Protein yoga: conformational versatility of the hemolysin II C-terminal domain detailed by NMR structures for multiple states
Protein Sci
North American fireflies host low bacterial diversity
Microb Ecol
High-Resolution Differentiation of Enteric Bacteria in Premature Infant Fecal Microbiomes Using a Novel rRNA Amplicon.
mBio
Systematic Detection of Large-Scale Multi-Gene Horizontal Transfer in Prokaryotes.
Mol. Biol. Evol
Closed Genome Sequence of Aeromonas veronii Strain Hm21, an Isolate from the Medicinal Leech Hirudo verbana.
Microbiology Resource Announcements
Effect of Gut Microbiota and PNPLA3 rs738409 Variant on Nonalcoholic Fatty Liver Disease (NAFLD) in Obese Youth.
J. Clin Endocrinol Metabol.
Comparative and Evolutionary Genomics of Isolates Provide Insight into the Pathoadaptation of Aeromonas.
GBE
Gut Microbiota-Derived Short-Chain Fatty Acids Promote Post-Stroke Recovery in Aged Mice.
Circ Res
Optogenetics in Sinorhizobium melilotienables spatial control of exopolysaccharide production and biofilm structure.
ACS Synbio
Draft Genome Sequences of Dysgonomonas sp. Strains BGC7and HGC4, Isolated from the Hindgut of a Lower Termite
Microbiol
Development and application of aerobic, chemically defined media for Dysgonomonas
Anaerobe
Validation of a PNA clamping method for Reducing host DNA amplification and increasing eukaryotic diversity in rhizosphere microbiome studies.
PBiomes
Single-cell amplicon sequencing reveals community structures and transmission trends of protist-associated bacteria in a termite host
PLOS ONE
Antimicrobial Peptides and Copper(II) Ions: Novel Therapeutic Opportunities
Chem. Rev.
Probing Interdomain Linkers and Protein Supertertiary Structure In Vitro and in Live Cells with Fluorescent Protein Resonance Energy Transfer
J Molec Bio
Pseudonocardia symbionts of fungus-growing ants and the evolution of defensive secondary metabolism Front.
Front. Microbiol
Reduction of elevated proton leak rejuvenates mitochondria in the aged cardiomyocyte.
elife
An apparatus for rapid and nondestructive comparasin of masks and respirators
Rev. Sci. Instrum.