The mission of MCB is to understand fundamental biological processes at the molecular and cellular levels across all domains of life. We accomplish this through research, classroom teaching, and laboratory training directed at promoting the intellectual curiosity and critical thinking of individuals at all career levels including undergraduate and graduate students, post-doctoral fellows, research staff members, and faculty.
Fall 2023 MCB PhD Application Deadline: November 15, 2022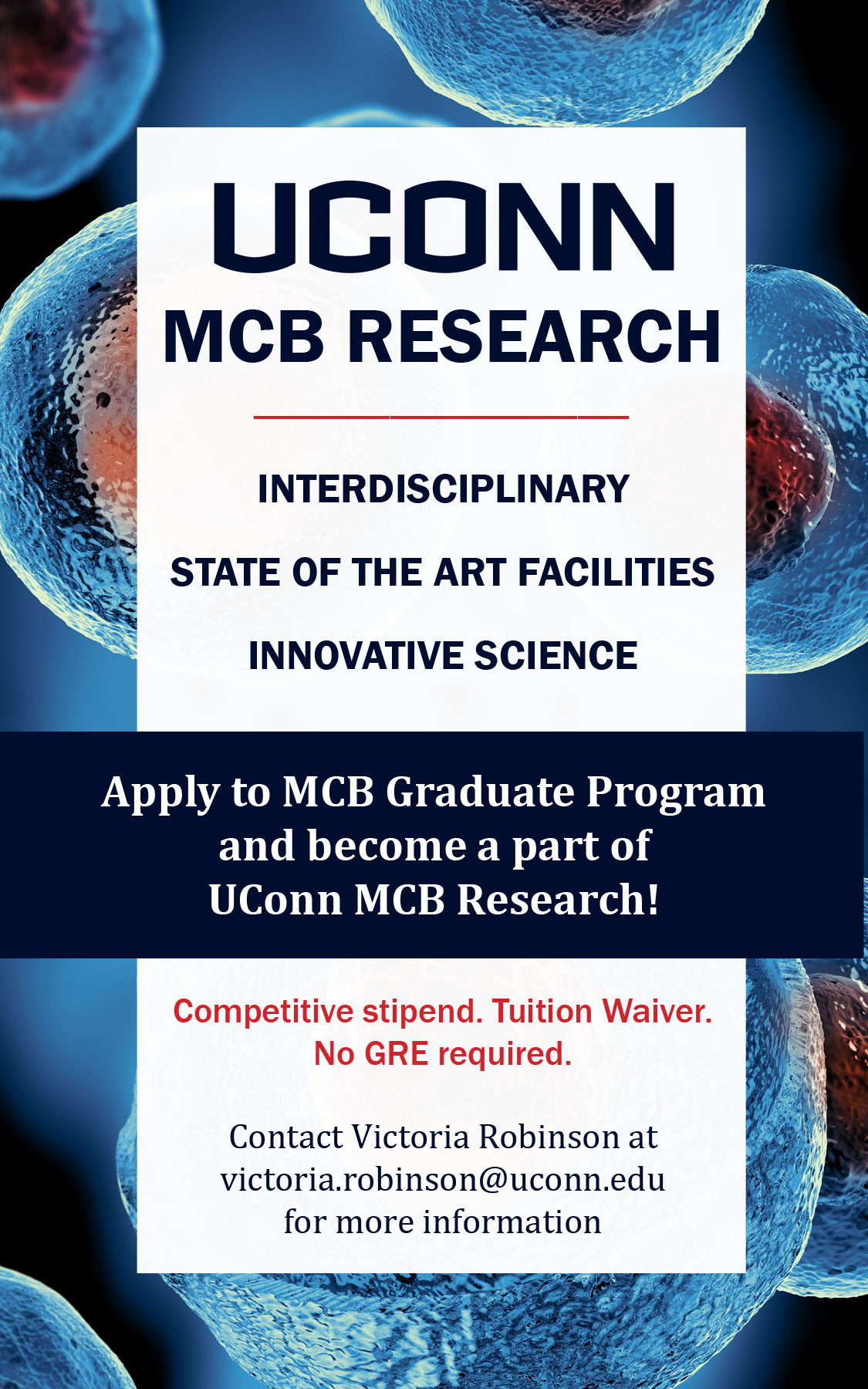 Recent Publications
Deciphering the Microbiome: Integrating Theory, New Technologies, and Inclusive Science
mSystems
Trachymyrmex septentrionalis Ant Microbiome Is Unique to Individual Colonies and Castes
mSphere
Associations of Mitochondrial Function, Stress, and Neurodevelopmental Outcomes in Early Life: A systematic review.
Dev Neurosci
The 3D genome landscape: Diverse chromosomal interactions and their functional implications
Front. Cell Dev. Biol.
Structure-activity relationships of mitochondria-targeted tetrapeptide pharmacological compounds
eLife
Over-expression of wild-type ACVR1 in fibrodysplasia ossificans progressiva mice rescues perinatal lethality and inhibits heterotopic ossification
J. Bone Miner. Res.
Enrichment of Non-B-Form DNA at D. melanogaster Centromeres
GBE
Thousands of small, novel genes predicted in global phage genomes
Cell Rep.