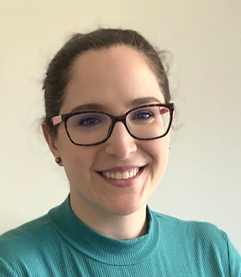 Leah F. Rosin, PhD
Ph.D. Genetics and Genomics '16
Stadtman Tenure-Track Investigator
Unit on Chromosome Dynamics
Eunice Kennedy Shriver National Institute of Child Health and Human Development
National Institutes of Health
This Fall (2023), I will be starting my own lab as part of the Eunice Kennedy Shriver National Institute of Child Health and Human Development at NIH. My research group, the Unit on Chromosome Dynamics, will combine imaging and genomics approaches in both insect and mammalian model systems to investigate conserved mechanisms of genome regulation during development. One of our main focuses will be on understanding how chromosomes communicate with each other during gamete formation (the process of making egg or sperm cells). A clearer understanding of the mechanisms regulating chromosome dynamics during egg and sperm formation and in later stages of organismal development could lead to better treatments for infertility, developmental disorders, and cancer.
My Ph.D. training in Dr. Barbara Mellone's lab at UConn was instrumental to my career progress. During my graduate training, I was exposed to both cutting-edge microscopy and genomics techniques. This was only the beginning of the technological revolution in both these fields, with super-resolution imaging and next-generation sequencing booming shortly thereafter. Having a foot in the door to these growing fields really helped drive my research moving forward, and I continued to utilize both imaging and genomics during my postdoctoral training. Outside of research, Dr. Mellone really helped hone my scientific writing and presentation skills, both of which were critical for obtaining a prestigious postdoctoral fellowship and tenure-track position. To this day, when I get positive feedback on my writing or seminars, I say Dr. Mellone is to thank!
Additionally, Dr. Mellone provided me with many opportunities for meeting and working with leading experts in the field of chromosome biology. The extensive professional network I began cultivating during graduate school led to my first postdoctoral position at the University of Pennsylvania and continues to further my career today. I still collaborate with many of the exceptional researchers I was introduced to as a Ph.D. student. Finally, Dr. Mellone and several of my other thesis committee members continue to go above and beyond to support me. Dr. Mellone is still one of my main scientific mentors, and she even met with me to give critical feedback on my job application materials and help me prepare for job interviews (even though it has been six years since I left her lab). The education I received at UConn and the support I continue to have from former mentors and peers is unmatched, and I always highly recommend the MCB program to anyone thinking about applying to graduate school.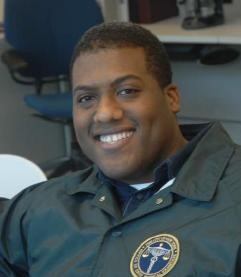 Craig O'Connor, PhD
Ph.D. Genetics and Genomics '08
Assistant Director
NYC Chief Medical Examiner
Department of Forensic Biology
I currently work for the New York City Office of Chief Medical Examiner in the Department of Forensic Biology, the largest DNA laboratory in United States.  I am an Assistant Director overseeing almost 200 analysts in the daily operations of the laboratory.  Analysts in the department are responsible for the examination of crime scene evidence from crimes such as homicides, rapes, assaults, property crimes, missing persons investigations, and the identification of human remains from mass disasters such as the 9/11 attack. During this examination, they are looking for the presence of biological materials such as blood, semen, saliva, and skin cells. Samples taken are then sent for DNA testing, interpretation, and formulating conclusions. Expert testimony in court is given after comprehensive reports are written. Part of my duties also include overseeing researching of new techniques and validating them for use on casework.
Both my undergraduate and graduate degrees from UConn have prepared me for these roles. As an undergraduate, I was able to take a variety of classes as a Physiology and Neurobiology major that piqued my interest in the sciences and gave me the ability to survey the many options offered by my degree. Upon graduation, I worked for a year as a Research Technician at the Yale University School of Medicine in the Department of Obstetrics and Gynecology. There I was able to participate in a number of biochemical projects and "dip my toe" in the world of research. From there I went back to UConn to work on my doctorate degree in the Department of Molecular and Cell Biology earning a Ph.D. in Genetics and Genomics in 2008.
My faculty advisor, Dr. Linda Strausbaugh, Emeritus, guided me in honing my skills and preparing me for a career in forensic biology. I was fortunate to be able to design my dissertation project focusing on forensic biology techniques, using cutting-edge technology and instruments, while also training on more traditional molecular biological concepts. All of the professors on my committee as well as in the department took pride in educating and preparing their students for whatever career choice they chose, and I am grateful to all of them.  UConn is a well renowned academic institution and produces the best and brightest in all industries.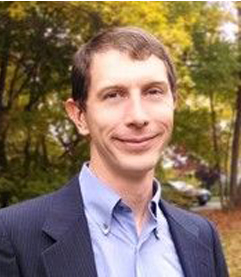 Jon Hill, MS
MS Applied Genetics '03
BS Molecular & Cell + Ecology & Evolutionary Biology, Minor Chemistry '02
BA Sociology '02

Principal Scientist, Computational Biology Group
Boehringer Ingelheim Pharmaceuticals
I am currently working at Boehringer Ingelheim Pharmaceuticals, at their site in Ridgefield Connecticut as a Principal Scientist in the Computational Biology group.  My work consists of analyzing complex data sets in the hopes of finding new approaches that we can take to treating a chronic liver disease, nonalcoholic steatohepatitis.  In this role, most of my days are spent at a computer, working with programs to extract data and look for interesting relationships.  Then, I collaborate with scientists in different disciplines to think about follow-up experiments that can build our confidence in the findings and lead to new molecules that could one day improve the lives of patients.  It is just a small part of a big process with many failures, but the work is rewarding – some of the projects that I've contributed to have been made into successful therapies.
I'm very grateful for the time I spent at UConn and can draw a direct line from my time there to my current job.  As a graduate student at UConn, I was encouraged to pursue an internship at Boehringer Ingelheim in the labs!  I had many advisors who really helped me explore science and find my way to an interesting career.  In particular, although Joerg Graf (MCB) wasn't my direct advisor, he took me into his lab, and gave me some great experience and training.  I still make sure to visit when I'm back on campus.  Looking back at it, I really appreciate how accessible the professors were at UConn.  My undergraduate advisor, Dr. Janine Caira, helped me tremendously with conversations about my future career. There is so much to explore even in the biology departments that being able to talk to experts in their fields is incredibly useful when you are deciding what you would like to focus on as a student.
Aside from academics, I'll remember UConn as a time that I crossed paths with some fascinating people. College is a great time to get out of your comfort zone; you might be training as an engineer or a scientist, but you can learn from your classmates who are artists and writers.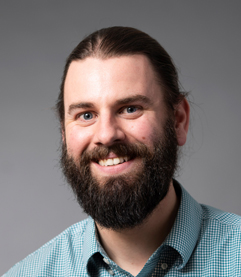 Fred W. Kolling IV, Ph.D.
Ph.D. Genetics and Genomics 2015
Co-Director, Genomics and Molecular Biology Shared Resource
Geisel School of Medicine and Norris Cotton Cancer Center
Dartmouth College
I currently serve as the Co-Director of the Genomics and Molecular Biology Shared Resource at the Geisel School of Medicine and Norris Cotton Cancer Center at Dartmouth. Our facility maintains over $1 million in state-of-the-art instrumentation to enable DNA, RNA and epigenome profiling on a genome wide scale. Studies are performed on samples as large as an entire organism or tissue, down to the level of individual cells. The ability to interrogate biology on a large scale with high resolution is critical to solving many of the most challenging scientific problems of our time, from the treatment of cancer to the changing population dynamics of species affected by climate change.
Through my PhD work in Dr. Craig Nelson's lab at UConn I was exposed to many cutting-edge technologies in the field of genomics and became fascinated with how advances in technology have led (and continue to lead) to new scientific discoveries. I was afforded opportunities to work directly with several companies developing these technologies, applying them to new scientific problems and stretching their capabilities. This experience dramatically expanded by professional network and led to several career opportunities post-graduation including my first job as a field applications scientist at 10x Genomics. During my time at UConn I was also able to forge close relationships with other graduate students and PIs throughout the MCB department, many of whom I collaborated with to apply new techniques to address their scientific questions. This combination of experiences made it clear to me that I wanted to work at the intersection of genomics technology and customer service, where I could work with a variety of researchers to apply new tools to advance their science.
Throughout my graduate experience my committee members were especially supportive, providing critical feedback on my science, as well as guidance on future career decisions. I am grateful for my experience in the UConn MCB department, which opened the door to many of the opportunities I've enjoyed after graduation and I will always remember my time at UConn as one of great personal and professional growth. My experience is not unique, and I know that many of my peers have enjoyed similar successes, a true testament to the great education UConn provides.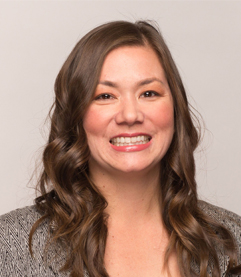 Diane McCauley, PSM
BS Major Biology, Minor MCB, UConn 2007
PSM Applied Genomics 2010
Product Support Manager
Thermo Fisher Scientific,
Next-Generation Sequencing Technologies
I currently work at Thermo Fisher Scientific as a Product Support Manager in the Research and Development business for Next-Generation Sequencing (NGS) technologies. The technology I support focuses on delivering simple, fast, and cost-effective NGS solutions for a range of applications, including oncology, reproductive health, human identification, and transplant diagnostics. My product responsibilities span applications, instruments and software, wherein for my current role I am responsible for managing a team of product specialists that support on market products and the development of new products.
I loved my time at UConn because the university offers top-notch education and a great overall college experience.  As a Biology major and MCB minor, my favorite classes were in subject areas I wasn't actually spending most of my time focused on, like Evolutionary Biology and Physiology.  My most memorable classes are Chemistry and Organic Chemistry, with Dr. Ronald Wikholm, who's teaching excellence and style I enjoyed.  My favorite extracurricular memories as a student were attending football and basketball games because the excitement, group comradery, intermission activities, and seat locations are unmatched.
After receiving my Bachelor's degree I decided to stay at UConn and pursue a Professional Science Master's (PSM) degree in Applied Genomics.  In addition to providing further education, the PSM program offers courses in development of workplace skills like effective communication and includes a mandatory internship.  My advisor, Dr. Linda Strausbaugh, supported my goals by allowing me to work in her lab at Beach Hall, guiding my research, suggesting relevant internship opportunities, and continuing to help grow my professional network post-graduation.
Once a Husky, always a Husky as I try to get back to campus as often as possible for guest speaking at lectures, dropping in on support calls, attending athletics games, taking a long trip for Dairy Bar ice cream, and now to visit my sister who is part of the newest Husky class.  It is certainly exciting to see the modernization changes to campus as UConn continues to climb in the national rankings.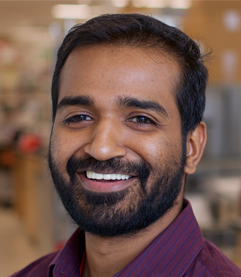 Murugappan Sathappa, PhD
PhD Biochemistry 
Research Scientist I
Center for the Development of Therapeutics (CDoT)
Broad Institute of MIT and Harvard

Murugappan Sathappa is a research scientist I in the protein science and structural biology group in the Center for the Development of Therapeutics (CDoT) of the Broad Institute of MIT and Harvard, where his major focus is the expression, purification and biophysical/biochemical characterization of challenging and novel protein targets. As an integral part of the team working to develop and design small molecule therapeutics, Sathappa is driving multiple projects utilizing his expertise for enabling structure-based drug design. The operational setting at the CDoT platform is a perfect blend between academia (where one can still publish) and pharmaceutical industry (learn the complexities of drug discovery).
Prior to joining the Broad Institute in March 2017, Sathappa obtained his M.S. and Ph.D. in biochemistry from the University of Connecticut. The graduate program (Structural Biology and Biophysics SB3) at the Molecular and Cell Biology (MCB) department provided the right ecosystem for promoting critical thinking and the diverse research interests offered the ability to work on cutting-edge research. Specifically, during his Ph.D. work at the Alder Research Group, Sathappa utilized novel model membrane systems like membrane scaffolding proteins (MSP) and styrene maleic acid (SMA) copolymer-bound nanodiscs for studying mitochondrial membrane proteins in a native bilayer-like environment to gain insights into the physiology of the mitochondrial disorder Barth Syndrome. During the last year of doctoral studies, Sathappa was involved in an exciting project to understand the mechanism of action of a therapeutic drug for the treatment of mitochondrial disorders and potentially other diseases (https://www.biorxiv.org/content/10.1101/735001v1). This interesting work at the Alder Lab was instrumental in steering his career path towards early-stage drug discovery.
Jamie Rice, PhD
BS , Major PNB, Minor MCB, UConn 2001
Ph.D., MCB, UConn 2014
Principal Investigator
Silicon Therapeutics (STX)
I am currently a Principal Investigator at Silicon Therapeutics (STX) in the Seaport area of Boston. STX is a drug discovery startup focused on utilizing our revolutionary computational platform to model specific targets in the innate immune system where we have a unique advantage in structure based drug design. We have a diverse team that includes computer scientists, quantum physicists, medicinal chemists, biologists, and biophysicists all working together to tackle the unique challenges of drug discovery.
I was the first employee at STX and lead the discovery and early development of a first-in-class STING agonist for the treatment of metastatic cancer that is currently in the process of an IND submission. I am now the project lead on a new immune oncology target and, along with project management responsibilities, I act as the technical molecular and cell biology lead for my group. In this role, I design, validate, and implement assay workflows that profile the activity of compounds against our target of interest.  To this end, I rely on the training and experience gained from my UConn graduate work in the Lynes lab in the MCB department. Because many of our drug targets have not been explored previously, my role requires me to develop novel assays to measure target engagement and activity. As lead molecules get closer to the clinic, my role shifts to designing in vivo mode-of-action studies and refinement of the target product profile to identify patients who could potentially benefit.
STX now has more than 50 full-time employees and during this period of growth, my UConn colleagues have been invaluable. I have leveraged this network for advice on technical issues, references for consulting work, and directly hiring graduates including Eureka Zhao from the Zweifach Lab for an Investigator position in my group. I continue to interact with new and former UConn colleagues in and around the Boston / Cambridge area on a regular basis (there are many of us) and consider myself fortunate to have such an extensive and qualified network. I look forward to continuing to gain experience as a "drug hunter" in my current role as a PI and project leader and to use my background in immunology to uncover new ways to modulate the immune system to treat complex diseases.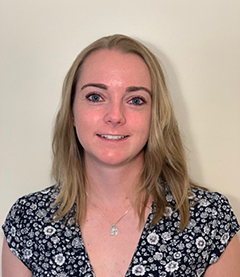 Jeanne Whalen, MSc
BS in Molecular and Cell Biology 2014
MSc in Genetics, Genomics and Bioinformatics 2015
Scientist
Oncology Data Science department
Novartis
When I started at UConn in 2010, I didn't really care for biology. I was more interested in physics and chemistry. After taking Bio 1107 with Dr. Abbott as a requirement, I was hooked. I declared my major, MCB, at the end of that semester. Dr. Abbott was also the first person to introduce me to the field of bioinformatics. He told the class about a few of the applications and since I was already working towards a minor in math, I thought that this was probably a great fit for me. During my senior year, I was also able to work in the LoTurco lab as an assistant. I learned so much in this lab, including how to do experiments that I'd previously only read about and every graduate student was always willing to let me help, and answer all my questions about their work.
Following graduation, I started to work in Dr. Jill Wegrzyn's lab as a summer position. This is where I really learned about bioinformatics. I was able to stay in Dr. Wegryzyn's lab and work on my master's thesis: "Assembly and Annotation of the Common Walnut (Juglans regia) transcriptome. Dr. Wegrzyn was a superb PI and provided me with all the tools and help necessary, but gave me freedom to learn on my own as well. I was able to learn about a lot of common bioinformatics tools and evaluate them for myself, something that I am still doing today. As an undergrad, I learned about many tools and methods in genetics and genomics, but in the MCB graduate program, I learned how to apply them. The small class sizes made it easy to learn and ask questions. The professors all seem genuine and invested in their students' educations. Dr. Craig Nelson, in particular, challenged me to think more scientifically and ask better questions. I still work on this every day and use his method of reading scientific articles which have been an enormous help.
I'm currently working as a scientist for Novartis in the Oncology Data Science department. We work on a variety of clinical trials for new cancer treatments, including immunotherapy. My role is primarily designing and analyzing pipelines, including RnaSeq and cell free DNA, and evaluating new tools for high-quality data analysis. Additionally, I work on building downstream analysis pipelines to help unpack large amounts data to make meaningful assertions. Additionally, I am working towards a Masters in Biotechnology and Nanotechnology through the Harvard Extension School because I am interested in early-stage drug development.
The UConn community is absolutely astounding. My first job post grad school was with Peter Werth, who spoke at my graduation. He is the CEO of ChemWerth, a generic pharmaceutical company, and I was able to learn a lot about the business aspect of drug development. I later moved to Boston and although I didn't know anyone, I met my closest friends here through the UConn alumni Boston chapter. It's never hard to find another alumni or UCONN fan here, especially now that Kemba Walker is on the Celtics!