Judith Landin
Associate Professor-in-Residence
Molecular and Cell Biology
---
Education: PhD in Biochemistry, University of Connecticut. and BS in Biochemistry at SUNY-Binghamton.
Selected Publications:

Malhotra, K., Sathappa, M., Landin. J.S., Johnson, A.E. and Alder, N.N. (2013)
Structural changes in the Tim23 Channel are coupled to the protonmotive force. Nat. Struc. Mol. Bio. Vol. 20, 965-72.
Rastelli, L., Valentino, M.L., Minderman, M.C., Landin, J.S., Malyankar, U.M., Lescoe, M.K., Kitson, R., Brunson, K., Souan, L., Forenza, S., Goldfarb, R.H., Rabbani, S.A. (2011) A KDR-binding peptide (ST100,059) can block angiogenesis, melanoma tumor growth and metastasis in vitro and in vivo. Int J Oncol. Vol. 39, 401-8.
Landin, J.S., Katragadda, M., and Albert, A.D. (2001) Thermal Destabilization of Rhodopsin and Opsin by Proteolytic Cleavage in Bovine Rod Outer Segment Disk Membranes. Biochem. Vol. 40, 11176-11183.
Landin, J.S., Cohen S.D. and Khairallah, E.A. (1996) Identification of a 54-kDa Mitochondrial Acetaminophen-Binding Protein as Aldehyde Dehydrogenase. Toxicol. Appl. Pharmacol. Vol. 141, 299-307.
Dooley, D.M., Landin, J.A., Rosenzweig, A.M., Zumft, W.G. and Day, E.P. (1991) Magnetic Properties of Pseudomonas stutzeri Nitrous Oxide Reductase. J. Amer. Chem. Soc. Vol. 113, 8978-8980.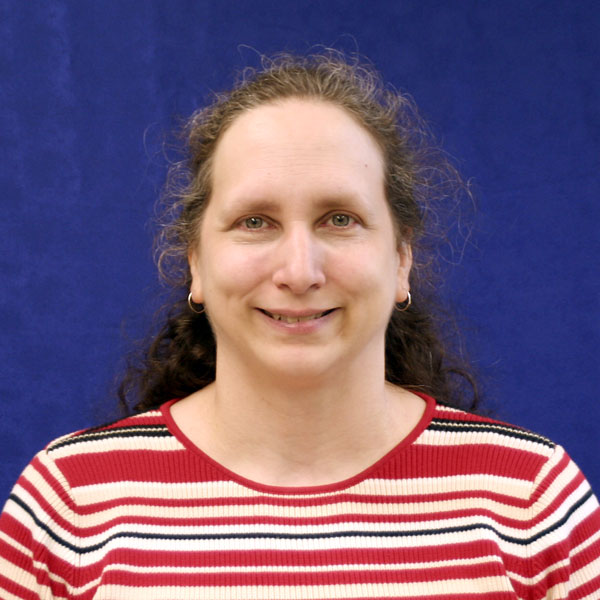 | | |
| --- | --- |
| Email | judith.landin@uconn.edu |
| Phone | 860-486-0476 |
| Fax | 860-486-4331 |
| Mailing Address | 91 North Eagleville Road, Unit 3125, Storrs, CT 06269-3125 |
| Office Location | Torrey Life Sciences 404 |