Dylan Audette
Assistant Professor-in-Residence - Hartford
Molecular and Cell Biology
---
Education: Ph.D. University of Delaware
Research Interests: Developing and investigating pedagogies that guide students to build reflective practice and subject mastery. Investigating methods for improving the equity of collegiate STEM education through novel pedagogies and institutional support to help narrow the achievement gap for first-generation college students, students from under-represented minorities, and women. Developing course-based undergraduate research projects to help expand the benefits of participation in novel research to more undergraduate STEM majors.
Selected Publications:
Audette DS, Scheiblin DA, Duncan MK. The molecular mechanisms underlying lens fiber elongation. Exp Eye Res. 2017 Mar;156:41-49. doi: 10.1016/j.exer.2016.03.016.
Audette DS, Anand D, So T, Rubenstein TB, Lachke SA, Lovicu FJ, Duncan MK. Prox1 and fibroblast growth factor receptors form a novel regulatory loop controlling lens fiber differentiation and gene expression. Development. 2016 Jan 15;143(2):318-28. doi: 10.1242/dev.127860.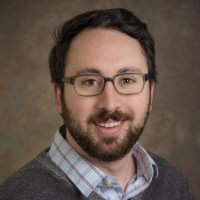 | | |
| --- | --- |
| Email | dylan.audette@uconn.edu |
| Phone | 959-200-3907 |
| Mailing Address | 10 Prospect St. HTB 308 Hartford, CT 06103 |
| Office Location | HTB 308 |
| Campus | Hartford Campus |